Ten or twenty years ago, people used to depend upon "word-of-mouth" marketing, which was significant for the growth of local businesses. People tend to trust the opinions of friends and relatives. Today shoppers consult online reviews first. So now, they trust the views of strangers, most of whom are anonymous.
While online reviews are an amazing tool to reach many more people than word-of-mouth marketing, what happens when one or more reviewers leave a fake or negative review about your product or service?
If you don't act quickly and decisively, your business will definitely suffer.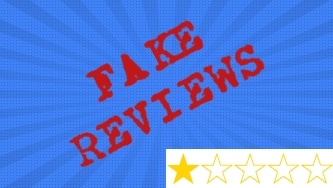 So, is there anything you can do about bad reviews? Keep reading and we will tell you how to combat those nasty, fake, negative online reviews that are harming your business and preventing it from flourishing.
Identifying Fake Reviews
When it comes to fake reviews, we should first make sure that a review is indeed fake. We can do that by analyzing the content.
Here are some guidelines that will help us spot a fake review:
The review is the only one that is extremely positive or negative – if 95% of the reviews are good, and there is one or two bad ones, you can probably take it with a grain of salt. The same is true if nearly every review is negative, with one recent one that is overwhelmingly positive.
The review isn't detailed – one fault of review sites is that they'll allow individuals to leave a one-star review and count it against the business's star rating without any explanation for the review.
The review is not in the first person – if the reviewer isn't speaking from personal experience, or sounds as if they have little interaction with the actual business, it is probably fake.
The review has been written by a user with a questionable username – if a review for a local travel agency comes from someone named 'travel agency guru', one can bet that the reviewer is attempting to discredit an industry competitor and gain traffic from the review.
Dealing with Fake and Negative Reviews
Once you have identified a fake and/or negative review, and assuming you want to remove fake reviews, you should do something about it. Writing an angry response might be our first instinct. Instead, we should definitely refrain from doing that because it never improves the situation and only makes you look defensive. Sometimes the review isn't fake, but just a knee-jerk reaction from an upset person who is having a bad day. Unfortunately, they chose to take it out on your business.
In that case, you should:
Respond as soon as possible
The online world is fast-paced, and nobody likes to wait for too long. For that reason, you should address negative reviews as soon as possible to show that you care about your customers, online reputation, and your brand image.
Be professional and polite
Beware of overreacting to a fake and negative review because that won't solve the problem and will likely make you look defensive. However, you will achieve better results writing a polite response, avoiding excuses, offering a solution, and accepting blame if there was a genuine mistake on your part.
Once we have addressed the issue, we should give our contact information to the reviewer and offer to handle the problem offline. Once we reach an agreement, we can post a public comment on the review to let the public know the issue has been solved. Often, a person just wants to feel they've been heard. If they get a sense that you are treading them with dignity and respect, rather than fighting with them, you're more likely to win them over. If you can reconcile, you could ask the person to retract or edit their statement, assuming there was a misunderstanding.
Request that fake reviews be deleted
If you have established that a review is fake, you should request the business or review platform in question to remove it. Provide as much evidence as possible to help them assess the situation. While it may be difficult and time-consuming to prove, any review platform that doesn't remove a review that they know to be fake risk breaching the Competition and Consumer Act 2010.
Fake reviews are a big problem online, and they can threaten your bottom line. Our advice is to get in front of them as quickly as possible by using the steps we outlined above.
If all else fails, contact us to discuss solutions to removing fake reviews.